"Davide has treated my horses, and even myself on numerous occasions, for a number of years now and has been a big part of my success. He keeps my horses strong, supple and performing well and has supported me by travelling to the big events to make sure that the horses are in top form. He is a dedicated worker and always has the horse's best interest and wellbeing at heart."
Cathal Daniels,
International Event Rider,
Team Silver Medalist World Equestrian Games 2018,
European Championship Gold Medalist (Pony, Junior & Young Riders).
Co. Kildare, Ireland
---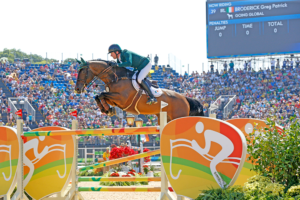 "Davide works with me both at home and at competition and never lets me down. He works tirelessly to ensure the horses are in the best possible condition and feeling good. I trust him to keep my horses performing well and results speak for themselves."
Greg Broderick,
International Showjumper,
Olympian Rio 2016,
TRM/HSI New Heights Champion 2018 & 2017.
Co. Tipperary, Ireland.
---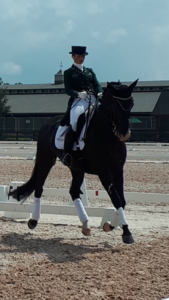 "Davide first treated Vancouver at the Rio olympics 2016, we were very impressed as we noticed immediate benefits. Since then, Davide has been travelling to my stable in Germany to treat all of my competition and training horses and has also been supporting us at the major competitions such as Aachen CHIO and World Equestrian Games, Tryon, USA 2018.
I always notice improvements in the horses performance following Davide's treatments and it's a good sign that the horses enjoy their time with him. Davide is an important part of our team."
Judy Reynolds,
Irish International Dressage Rider.
Olympian Finalist Rio 2016.
Finalist WEG 2018
Dorsten, Germany
---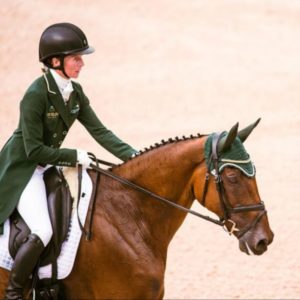 "Eventing is a tough sport but Davide makes sure my horses are in top condition. He helps them stay supple in dressage, quick across the country and on springs in the show jumping"
Sarah Ennis,
International Event Rider
Team Silver Medalist World Equestrian Games 2018.
Co. Meath, Ireland.
---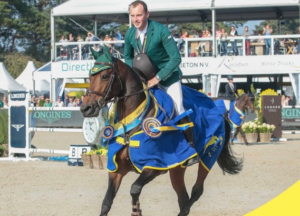 "To perform and win at the top level we ask a lot of our horses, especially the youngsters, so it is important we look after them. Davide has been a massive support to our yard and keeps the horses in good shape and able to perform at their best."
Ger O'Neill,
International Showjumper,
Gold Medalist World Breeding Championship,
Lanaken 2017 & 2016.
Co. Kilkenny, Ireland.
---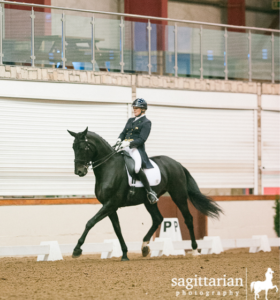 "Dressage horses need to be very supple and athletic and I found Davide's treatments of great benefit to my horses. He has a nice, quiet manner which the horses like and I have seen great results. Thank you."
Heike Holstein,
Three times Olympic Dressage Rider,
Thirteen times Irish National Dressage Champion,
HSI Dressage Level 3 coach.
Co. Kildare, Ireland
---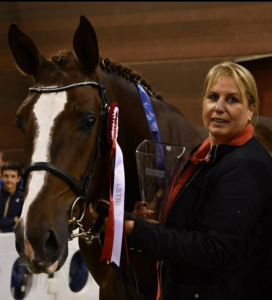 "Davide Focardi has been an integral part of Belmont House Stud's success over the past few years. 3, 4 and 5 year old horses are still developing during the early years of being ridden and often find it hard to cope. Davide's professional approach and management of injuries and issues with muscular development and structural misalignment has been vital to our sport horse production. I consider Davide a great horseman with extensive knowledge and experience in his field of work."
Andrea Etter,
Breeder and Young horse producer,
Belmont House Stud.
Co. Offaly, Ireland
---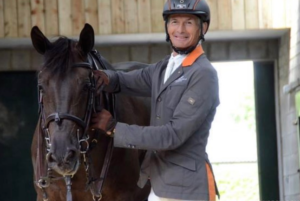 "Davide was recommended to us by Paul O'Shea and since he started treating our horses we have found big improvements in their overall development and performance.
We look forward to having our horses looked after by Davide in the years to come."
Francis Connors,
International Showjumper,
Olympian,
and Producer of elite sport horses.
Co. Waterford, Ireland.
---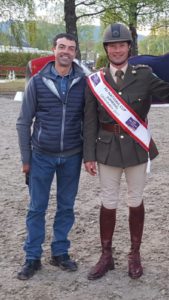 "Since Davide Focardi has been treating the horses in McKee Barrack they have all improved in their body, performance and rideability. Davide is accurate in his assessment and always provides us with detailed instructions to follow after treating each horse."
Capt. Geoff Curran,
Army Equitation School.
International ShowJumper and International Event Rider
Dublin, Ireland
---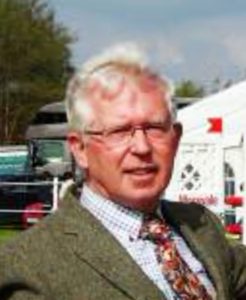 "I have known and enjoyed the professional services of Davide Focardi for a number of years.
He is excellent at both accurate diagnosis and appropriate therapeutic treatments. It is very rare when his patients fail to show dramatic and swift improvement.
His candour is reassuring, especially when he occasionally discourages his treatments for particular conditions. I have absolutely no hesitation in recommending Davide's services to fellow horsemen"
The late Harold McGahern,
Owner and Breeder of Nation's Cup & GP Winning Showjumpers.
Co. Longford, Ireland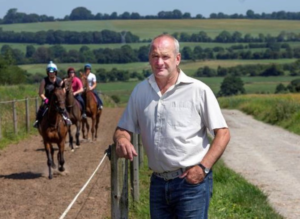 "Over the years that Davide has been attending my yard he has helped improve horses with pre-existing problems, horses who have picked up injuries, whether at home or while racing, and horses with long term injuries during their rehabilitation period. I consider Davide a valuable member of our team. He is most obliging, provides a professional and consistent service and, most importantly, is interested in treating the horses in the best way to facilitate owners, myself and the overall health and welfare of the horse."
A.J. (Tony) Martin,
Racehorse Trainer.
Co. Meath, Ireland