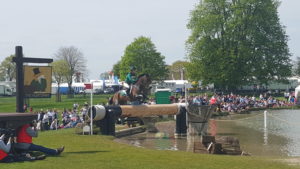 As a FEI (Federation Equestre Internationale) Permitted Equine Therapist and a Team Ireland Equestrian member, Davide travels to most of the major international competitions in Europe and America. Competition heightens the demands placed upon our equine athletes but it is also at this time that performance counts the most. Davide is passionate about the success of his clients and journeys to support them at these important occasions.
Being present at shows and treating equine athletes during major competitions has multiple benefits for both performance and welfare.
To address any soreness that has developed from travelling long distances by truck or airplane
To address muscular or structural problems which may affect their performance
To treat injuries sustained during high intensity competition
To help the body recovery quicker from intense exertion, which can often be in regions with climates that the horse is not
accustomed to.
To identify an animal which has reached the limit of its physical ability and requires immediate rest.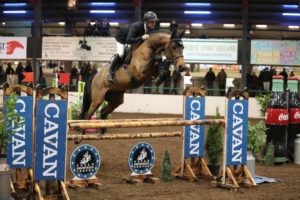 Focardi Master Therapy is holistic, natural and completely drug free, so equine athletes can receive treatment safely and legally minutes before a competition starts to maximise their performance.
"Knowing that their horse is being well looked after and in the best possible shape allows riders and trainers to focus on strategies and performance to go out and win!"
Davide has been a vital element for the success of many Irish teams and individual international competitors at a number of global competitions over the past number of years including:
European Senior Dressage Championships, Rotterdam, 2019. Irish Dressage team make history by qualifying for Tokyo Olympics 2020
World Equestrian Games, Eventing and Dressage, Tryon 2018.
Olympics, Showjumping and Dressage, Rio 2016
European Junior Showjumping Championship, Fontainebleau, 2018
World Breeding Championships in Showjumping, Lanaken 2017,2016,2015
World Breeding Championships in Eventing, Le Lion D'Anger 2017,2016,2015
European Under 25 Showjumping Championship, Gothenburg, 2017
Multiple Nations Cups in Showjumping and Eventing
         ……………..to name a few.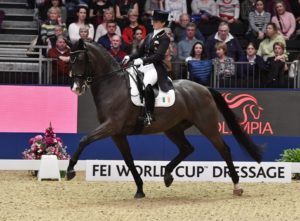 Although Davide's focus is now on equine athletes, he has not forgotten his human therapy work and this has proved invaluable in helping not only the horse as an athlete but also the combination of horse and rider together. This expertise has proven incredibly useful, for example when a rider suffers an accident during competition.
Davide's skills have come into play on numerous occasions to help rectify or minimize the injury and allow the rider to continue competing.